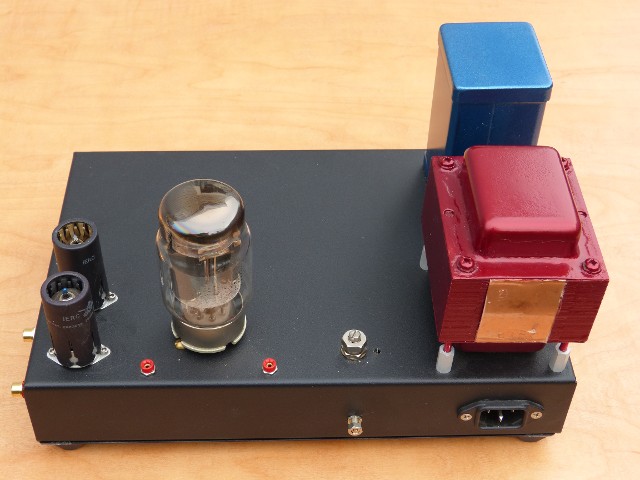 In 2012, I became very interested in assessing personal audio devices because I wanted to carry a selection of music recordings that were faithful to the original Cd's. I sought to find out what quality of digital file I could record, and I began working feverishly to create high resolution files that could transfer to the Apple ipod(please see related article). This endeavor led me to develop a superior method of recording that involved recording the CD after it was processed by my special player and line preamplifier.

During this learning process I decided to build a reference quality head phone amplifier that was what I considered "State of the art." What I created is a single ended, class A, design, that is output transformer less and uses zero loop feedback. The amplifier is solidly constructed using minimal point-to-point wiring, exotic parts, and selected vacuum tubes. The output tube is a 6528A graphite plate triode, with high structural rigidity and long life. It features gold plated grid wires for high linearity, and has a cathode current capability of over one ampere. The front end tubes are blue tipped Telefunken 12AX7s, selected by Grass Valley Instruments.
This amplifier creates a sound that is seamless and warmly transparent. It exhibits performance characteristics such as: transparency, pitch delineation, inter-transient silence, tonal accuracy, and dynamic control. It reveals the most inner beauty of a recording and it literally creates no fatigue for the listener.

Prices start at $3200.00. The unit has no internal volume control and uses RCA-single ended input jacks.